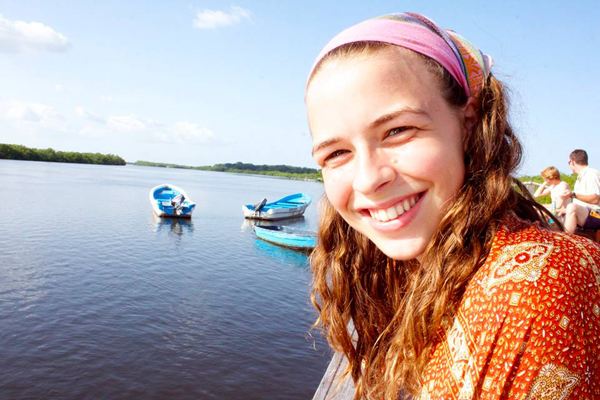 Gloria Kirk (daughter of John & Lory) decided to take a year off before college to explore.
Before you say that you heard of lots of kids who want to take a year off, read more, because Gloria didn't do this to just have fun or visit a friend in California. Gloria wanted to explore – and she wanted to explore some pretty amazing things.
Gloria was looking for something different and she found it in the Global Citizen Year program. This is a program that attempts to redefine the "gap year" as a launch pad for global citizens. According to David Omenn, vice president of development for Global Citizen, the students who participate elect to join a year-long fellowship in which they travel to Latin America, Africa or Asia and experience learning and leadership.
What an amazing young lady!
Read more about Gloria's experience on her blog.
Congrats, Gloria, for sharing your year with the folk of Senegal (in west Africa). Gloria is interested in the preservation of endangered languages and hopes this can be her career path! She's learning this in a true life situation since the community she's living in speaks a language only spoken by 12,000 people (Serere Laalaa – called "Laalaa" by the locals.) The language is slowly dying. Her return to the US and to Little Otter happens in April of 2017 – before she heads to UNC Asheville to begin college.