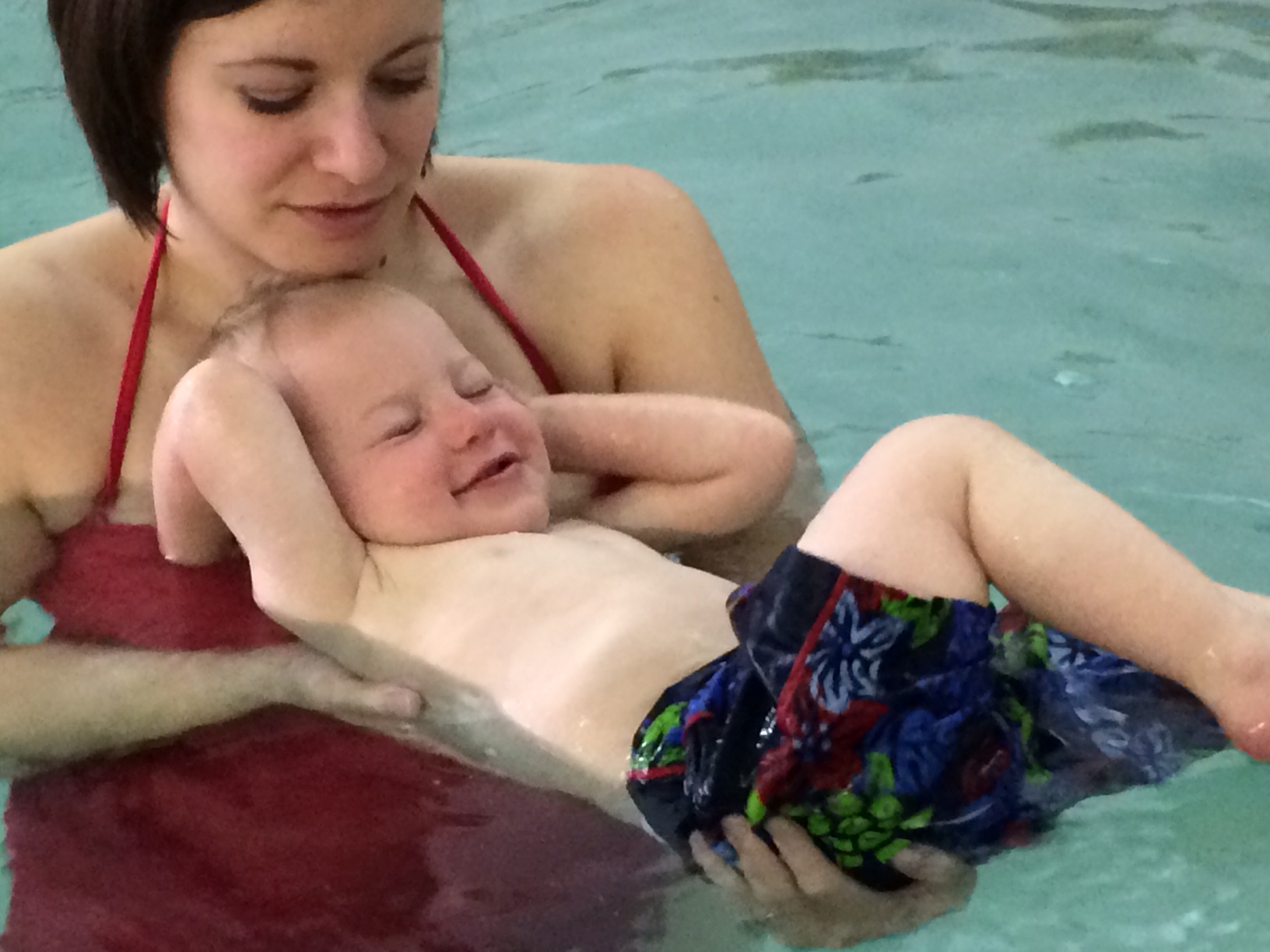 Submitted by Jennifer Vorhees, Guest Contributor
As summer comes to a close, so do the outdoor pools around the neighborhoods and in our communities. Even though the pools are closing, I want to make sure my kids keep up with their swim lessons at the Little Otter Swim School. I want to ensure that they keep up and use this "off season" to improve their swimming skills.
In the few months we've been going to swim lessons at the Little Otter Swim School, I've seen great strides, or strokes I should say, in both my one-year-old son and three-year-old daughter. Not only have their in-water skills improved, but they're also more cautious and safe around the water. I can tell that their confidence around the water has gotten stronger and they're not as anxious as they once were before we began lessons.
When we started Little Otter, my son was in the Otter Baby 1 class, which is for 6-18 month-old guppies. Now that my son has crossed the 18-month-old threshold, he's been upgraded to Otter Baby 2 class, which is for 19-36 month-olds. This class has many of the same activities and skill builders as Otter Baby 1; however, they're challenged a bit more.
I get the chance to get in the water with my son every week and join him as we sing songs and play games, all teaching valuable lessons while having fun! Our 30-minute class works on floating on their backs, blowing bubbles, balance in the water, gross motor skills, going under water and so much more.
The setting is really casual, as all the kids are joined with their parents. The instructor addresses the entire class, as well as provides one-on-one instruction during the activity sessions. The activity sessions vary and allow you to focus on different areas of swimming and swim safety each week. There are usually five stations that challenge the tots to pull themselves out of the water, blow bubbles, walk on the steps, float on their backs, kick their legs and so much more.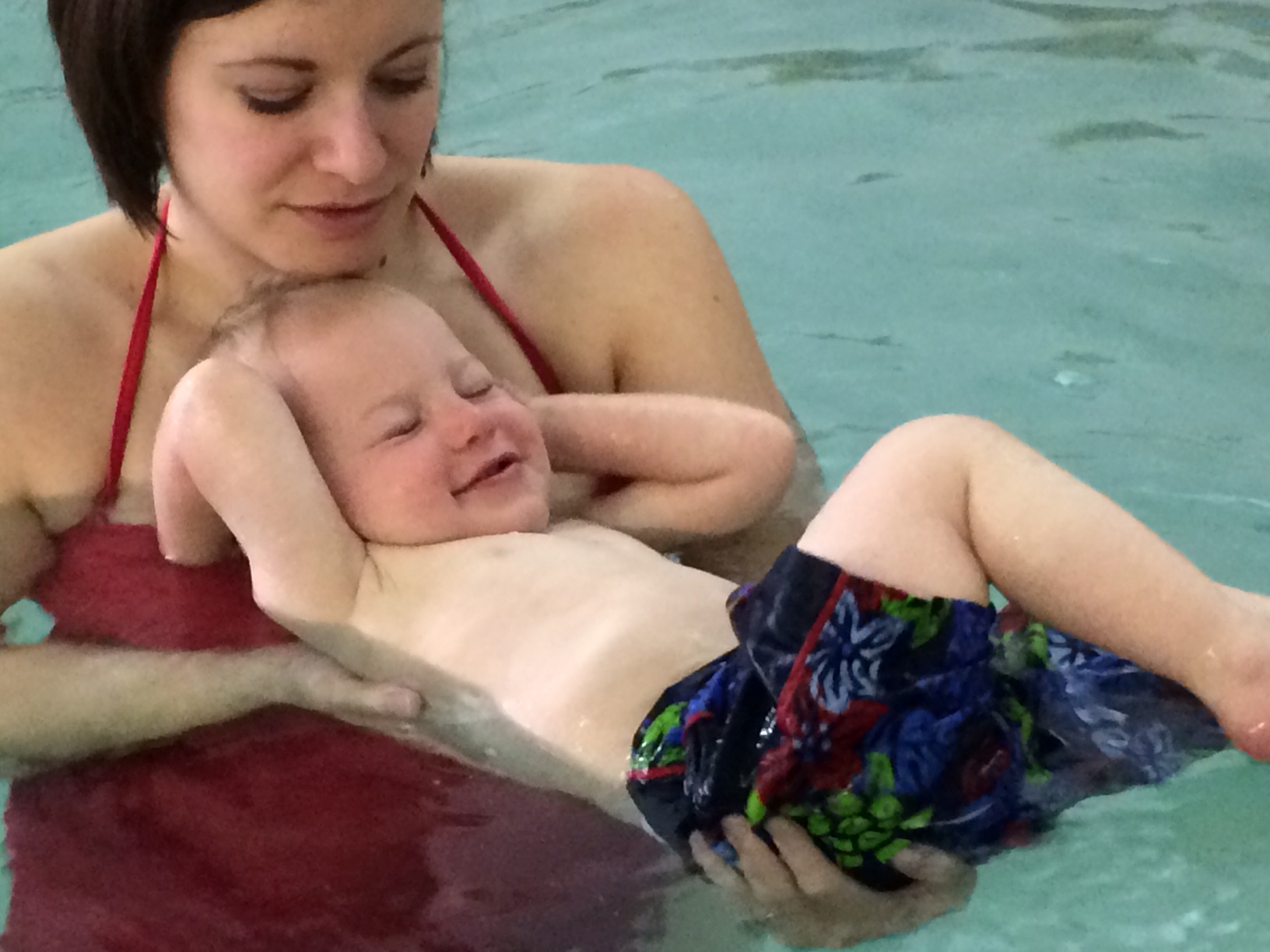 The instructors have been so great and patient with all the kids and you can tell that they really love what they do. When they're working with your child, they take time to answer questions and explain what they're doing thoroughly before they proceed.
Here is the wall of fame (aka the Little Otter staff and instructors)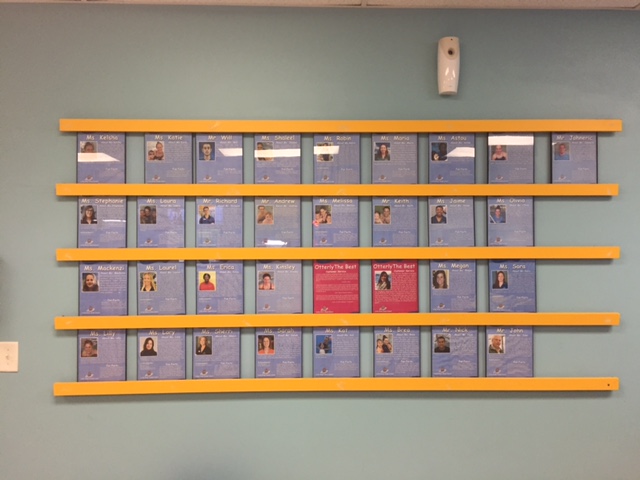 As the summer comes to an end, I encourage you to contact the Little Otter Swim School to keep your kids active in the waves. In addition to giving you a sense of calm when they're around the water, the kids have a blast!
About the Author: Jennifer Vorhees is a Charlotte-area mom with small children enrolled in Little Otter Swim School. She is also an Account Lead with Wray Ward and blogger at Charlotte Smarty Pants.