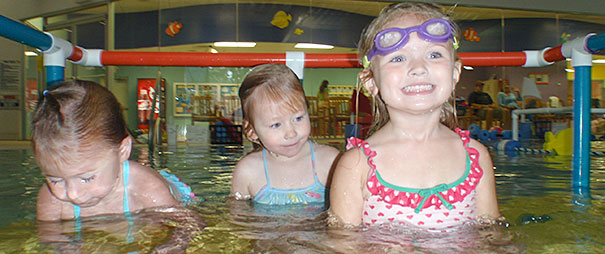 Do you think it's still important for your kids to year round swimming – even if they don't want to do competitive swimming?
Yes! Yes! Yes!
There are definite benefits to every kid swimming year round! It's fine for kids to decide NOT to be competitive swimmers. But that doesn't take the competition out of swimming. This is the most competitive sport that pits your kid against him or herself. They may master new strokes, increase their endurance or beat their own personal best time. In any of these accomplishments, they are competing against themselves.
Remember Katie Ledecky's amazing 800-meter swim? She beat all of the other competitors by what seemed like a mile. Her stiffest competition was actually herself because she was racing against her own record – which she also beat! If that doesn't prove that swimming is the ultimate competition against ones' self, nothing does!
Swimming also promotes determination and discipline. And sharpness in those characteristics benefits anyone in anything they do – throughout their lives.
Perhaps the most important thing that year round swimming promotes is water safety and a lifelong healthy lifestyle. Year round swimmers build skills way beyond those of seasonal swimmers. This reduces the risk of drowning and is a great form of exercise.
The movement is rigorous yet the water is gentler on your joints than activities done out of the water like running or tennis so that swimmers can easily continue their sport for their entire lives. Swimming provides a more complete workout than golfing or other lifelong recreational sports.
It's understandable why some think that swimming only in the summer is less stressful than continuing during the school year. School time is hectic. Summer seems almost casual! The school year includes early morning drop-offs and evening pick-ups, homework and other lessons like dance or piano. Church activities and sports leagues may gain momentum again. It can be a big adjustment!
But parents who have their children swim year round admit that the regimented nature of the school-year routine provides the perfect backdrop for steady swim lessons. And that is the key – consistency! Just like other hobbies or sports activities, skills learned over the summer can be lost over time if your kids goes the entire school year without practicing them.
On top of that – I don't think there is a parent out there who doesn't want the peace of mind knowing that the skills to be safer in the water will be reinforced and imprinted on their kids through year-round swimming.