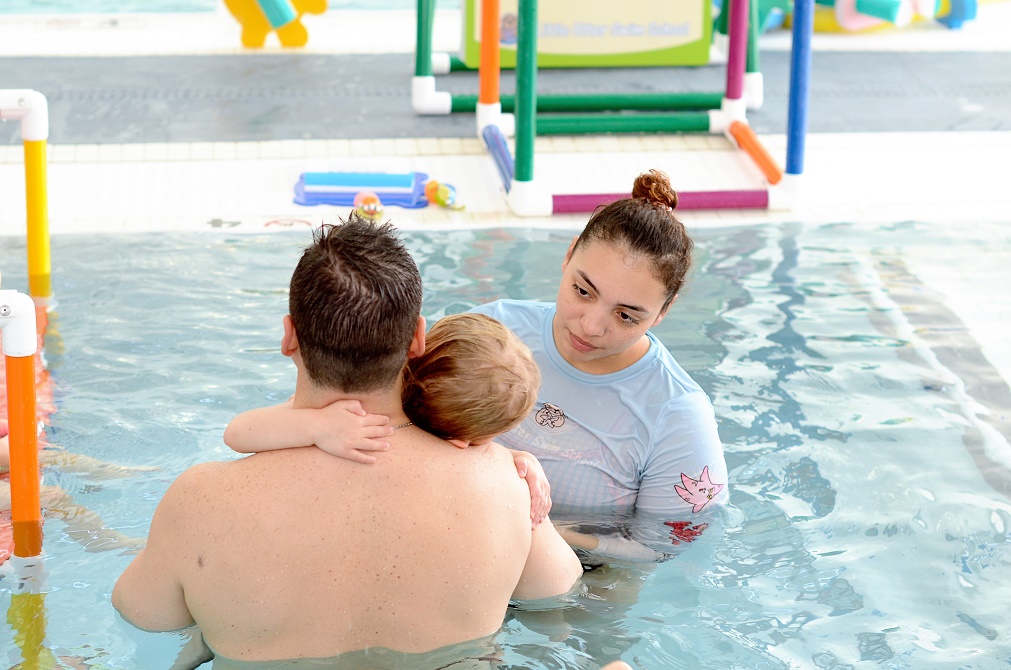 A classic parenting dilemma: Do you let your kids quit?
Your 4-year-old loved swimming last year. This year, every Saturday morning is a fight – even after reminding the youngster of all of the things he or she loved about lessons last year.
Even after getting the defiant youngster to the pool, there may be a round of crying. Even though the teacher managed to coax him or her into the water, the crying continues on and off for the entire lesson.
Of course, parents are watching from the observation area and that is usually very difficult for them.
It's hard to understand why one child seems so upset and others are swimming like that were born with fins.
Even when moms are determined to stick things out, they don't want to stick to that rule and risk further upsetting their children.
So what's the verdict? Quit or keep at it?
There are two points here. First of all, quitting swim lessons is different than quitting another activity like dance or soccer. Swimming is a critical life activity while other extra-curricular activities are not. Swimming is – without a doubt – a skill that everyone should learn so the importance of making sure that children accomplish it is quite important.
Secondly, children are not yet capable of thinking through any situation past the immediate gratification of it. So parental guidance is important to help them not miss out on activities that they would spontaneously choose to quit.
So even though it is not the easiest thing to do, it may be best to encourage children to stick it out.
Often children are nervous and need to see that other children – that are just like them – are enjoying the pool and learning from the teachers. Nervousness and what looks like "fear" usually melt away as what began as a strange new activity is more and more familiar with each visit.
Teachers at reputable swim schools are experienced with delicate situations – like fearful children – so allowing them to work through their fears is actually putting the youngster in the hands of the best person to handle their fears.
Little Otter's instructors are in tune with the tender child psyche and can help children to work through their fears and enjoy their lessons and the water.