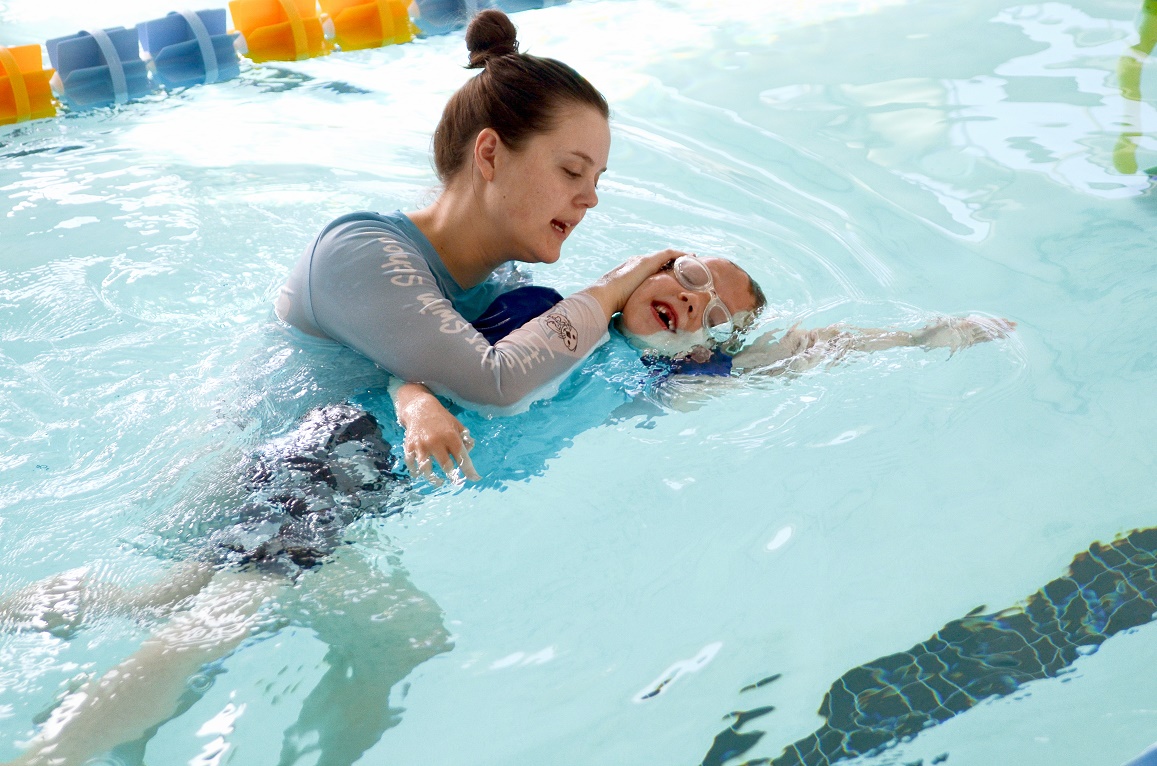 A great swimming instructor is not just one who knows how to teach the swim basics, such as bobbing floating and proper breathing, to little swimmers. A great swimming instructor for little swimmers requires much more!
You want your child's swimming instructor to be:
• Engaging – A great instructor is easy to approach and ask questions of and understands the nuances of teaching new or anxious swimmers.
• Patient – A great instructor understands the individual learning paces of the students and gently encourages activities that build their confidence.
• Attentive – A great instructor recognizes the nuances in children that reveal anxiety or reservations about doing activities so that they can help them learn in ways that they are comfortable with.
• Positive – A great instructor is an encourager who gives students positive guidance as they build basic skills one upon the other.
• Fun – A great instructor has fun during swimming lessons and makes the lessons fun for students.
• Magnetic – A great instructor gets positive, happy responses from children and in turn responds to students with genuine excitement for teaching them.
Why are these instructors the best ones for your children to have?
You and your child build a relationship with the instructor so that the child develops confidence in what they can do in the water, feels safe in the water, and begins to develop a lifelong love for water.
Another key factor to your child's success in learning to swim is your class choice.
A large class, packed with children, offers limited opportunity for individual attention for your child. For some children who perhaps have a little swimming experience that works, but for many beginners, the large class is a disadvantage. This is especially true for children who are anxious about their lessons or a little nervous around water. It would pay off for you to seek out the smaller class where an instructor can take his/her time during the lesson and has a good understanding of the nuances of teaching beginners. A class specifically geared toward new or nervous swimmers can help your child get a better introduction to swimming lessons.