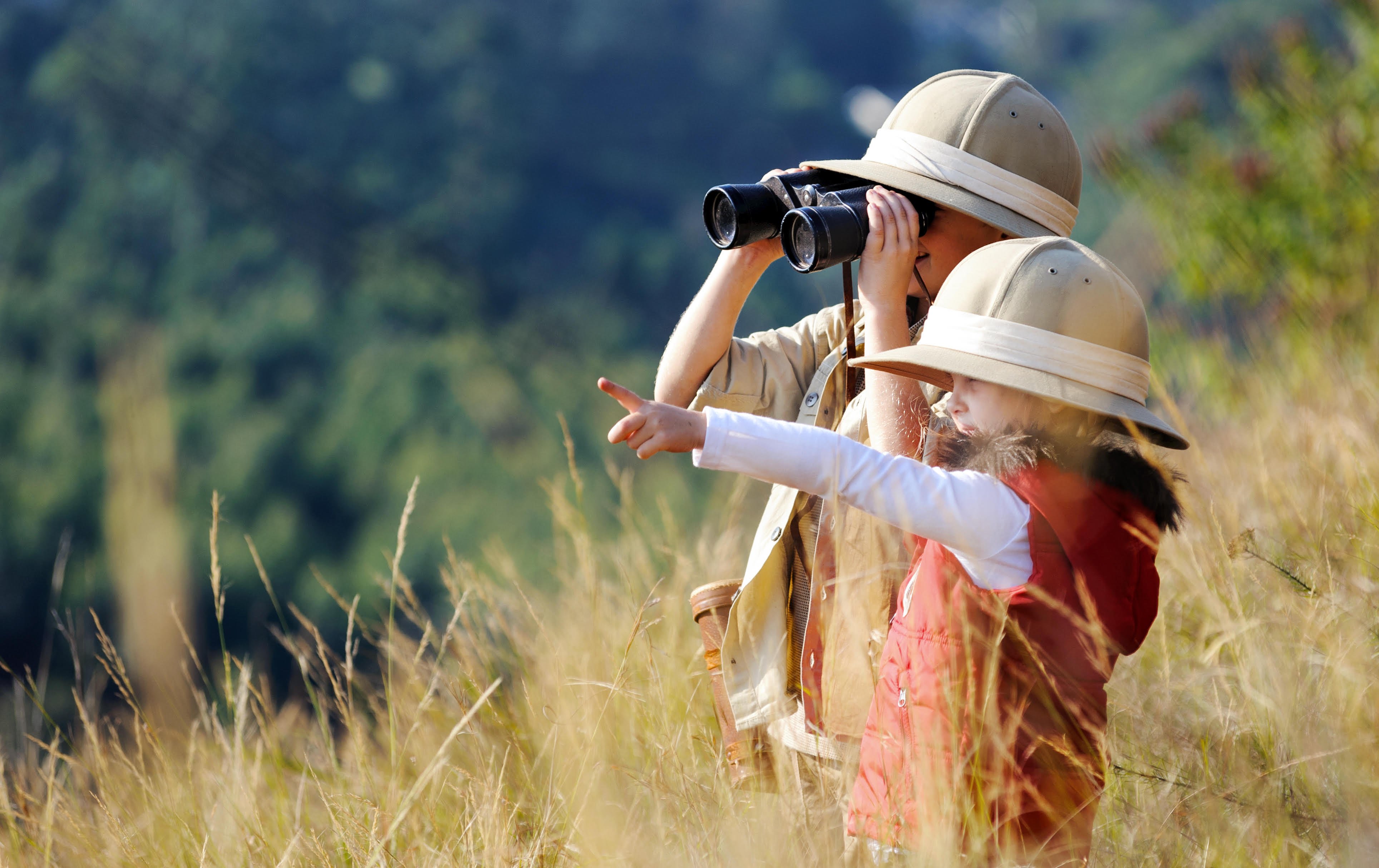 Explore the great outdoors with a backyard Safari! We have created a fun animal checklist for your little ones to use as they explore. The supplies you'll need on your mission are as followed:
Five toy figures from the dollar store – Hippopotamus, Lion, Elephant, Rhinoceros, & a Crocodile
A pencil to mark off the animals found on the safari
Summer is all about creating life-long memories with your family. Here are few more ideas to make your backyard safari an adventure your child will be sure to remember:
Turn the safari game into an overnight experience by camping out in the backyard – some safari animals such as leopards are most active at night. This is a great opportunity to continue the educational
Don't forget the binoculars! Your child will enjoy the magnified perspective as they search for their safari pals all over the
Observing animals in their natural habitat can be a lot of work, be sure your little explorer has a canteen to stay hydrated while on their safari
Be Safe. We want to continue to teach children about safe practices no matter what the activity may be. For good practice when your family goes camping, teach your child how to blow a whistle and use a flashlight to find safety if they become separated from you.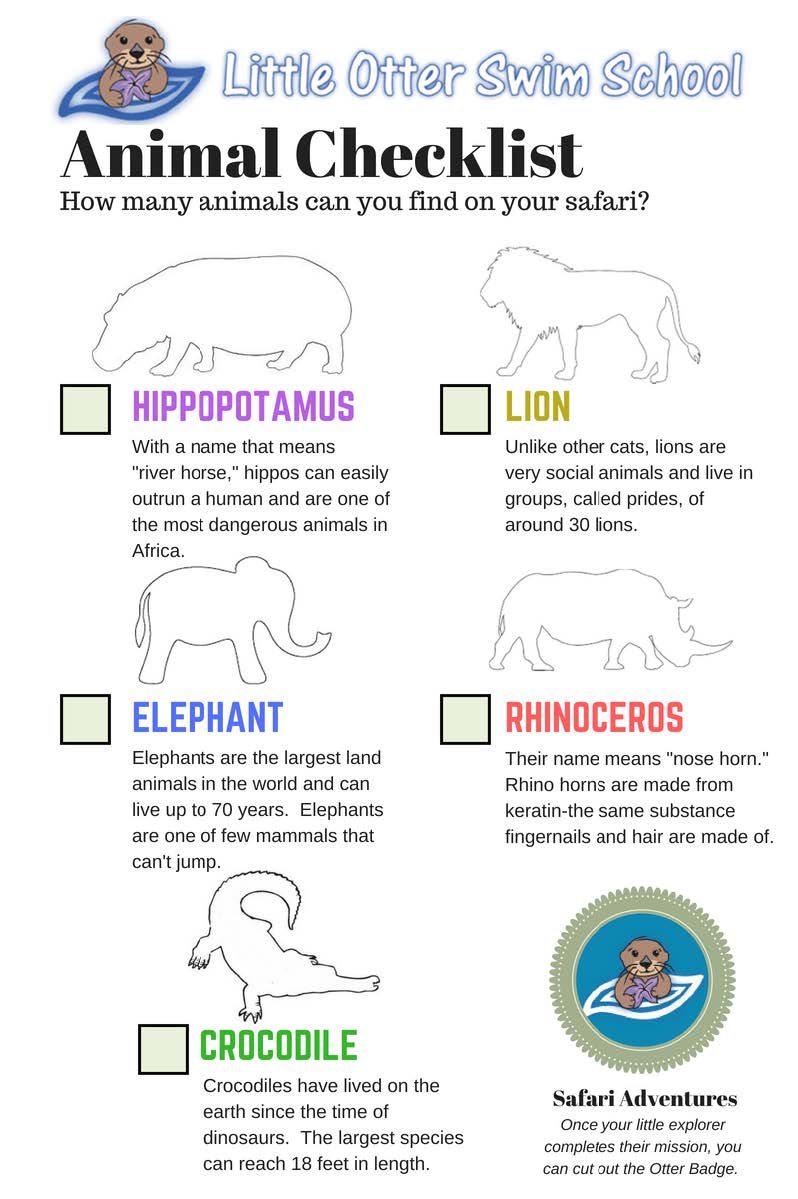 We hope your family enjoys safari month as much as we do. Tag us @littleotterswim and #OtterSafaris to share your child's safari photos! We can't wait to see how many animals our swimmers will find.