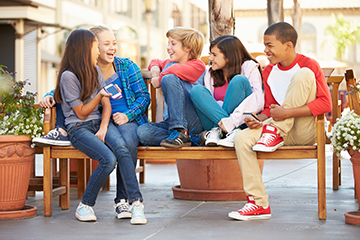 New Year's is a great milestone for adult self-improvement. Many parents use the turning of the annual calendar to set resolutions. It can also be a great time for children to learn about and set goals for improvement of their own!
The important thing to remember in this process is to make goals (for both you and your children) achievable. If you don't, you're setting a scene for failure. In doing this successfully, you're helping your children to learn about more than what goals are but teaching them about setting and sticking to them.
Another important thing to remember is that children watch you for the example of how they should act. You must set and stick to your goals if you expect them to do that.
Don't set your children' goals for them. They need to be involved. Ask them for ideas and help them to analyze them (always in a positive way*) and decide which are the ones to set and pursue.
*For example, the positive approach would be "I am going to do …." Instead of "I am going to stop doing…" The idea is that something could be better by doing this…
 
Here are 8 suggestions for good resolutions for children – and how to frame them with positivity.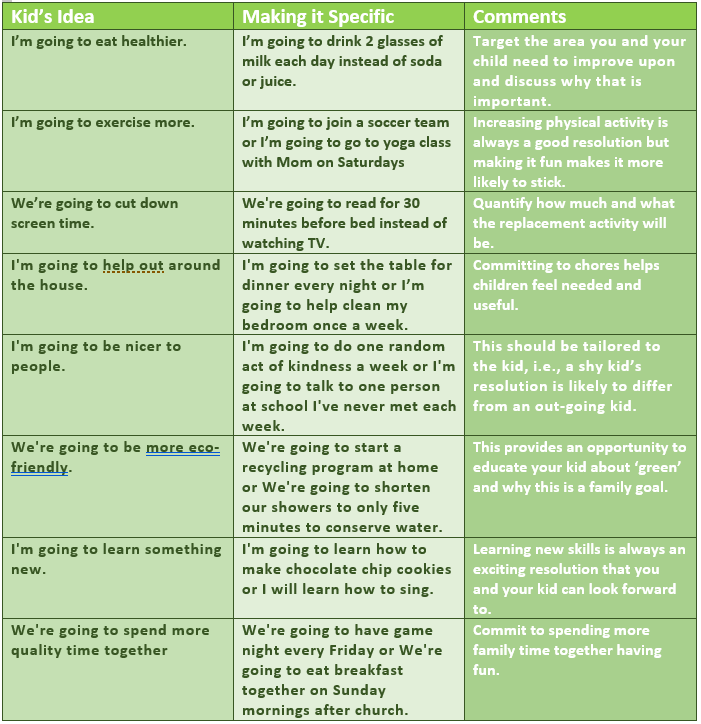 Setting goals is great but the long term 'fun' comes in monitoring your goals and your children' goals to ensure their success.
Little Otter Swim School provides quality swim lessons in a safe and fun environment, taught by caring and enthusiastic teachers. While the children are learning they are also gaining respect and love for the water. Little Otter Swim School is an alternative from the typical swim lessons. The school proudly provides year-round, small group instruction in a warm indoor swimming pool where parents can watch their children's progress from the comfort of a viewing gallery.

Sources:
https://www.parents.com/holiday/new-years/resolution/smart-new-years-resolutions-children-can-make/
https://www.brighthorizons.com/family-resources/ten-new-years-resolutions-for-parents
https://www.parents.com/parenting/better-parenting/style/how-to-teach-children-perseverance-goal-setting/