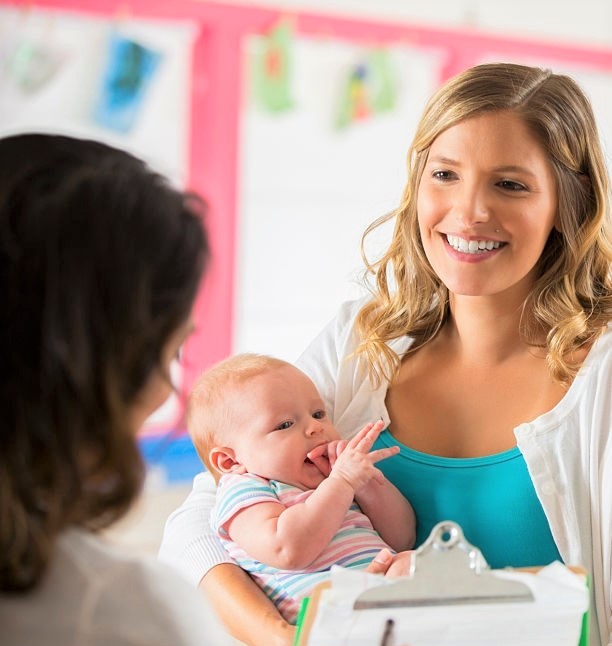 When you want to teach your child pool safety, the best place to start is with swimming lessons. Formal swimming lessons provide a perfect way to get your little one acclimated to the water and to teach infant pool safety from a very young age. You and your child take the classes together and lay a foundation for lifelong enjoyment of the water.
Here are more reasons why swim classes are important for baby pool safety — and how they may even help you protect your child.
Swimming lessons create confidence around water.
Infants who are exposed to the water will often have more comfort and confidence in aquatic settings. They may be less afraid of water and better able to learn swimming safety for kids as they age. This is important not just for today's babies, but also for the children they will become.
Learning to swim can help prevent childhood drowning.
Childhood drowning is a tragedy no parent wants to contemplate but drowning remains a common cause of death in small children. It's also the second most common cause of injury-related death in children under the age of 18, with as many as 1,000 children dying each year of drowning in the U.S. This is why finding ways to encourage baby and toddler swim safety is vital. Teaching your child to swim from a young age could prevent the possibility of his or her accidentally drowning later in life.
Young kids are more willing to participate in swim lessons.
The earlier you begin swimming lessons, the less likely your child will be to refuse them. Babies are too young to get an attitude about trying something new. They're also usually interested in new environments and experiences.
Young children may have the most to gain from swim classes.
Young children are among the most likely to drown. Thanks to their natural curiosity and naiveté, they're often quick to make poor decisions, such as stepping into water without knowing how to get out. This means they're the age group that may benefit most from swimming classes and the accompanying skills those classes teach.
Infant swim classes also educate parents.
Infant swim classes require adult participation, so they provide valuable information and training for caregivers, too. The people supervising baby swim time often can make the biggest difference in water safety for toddlers. Because little ones should never be left unattended in water, people charged with supervising them have an enormous impact on their overall protection and safety.
Register for a Swim Class at Little Otter Swim School
Are you interested in learning more about infant swim classes for your baby or toddler? Our baby swimming classes are always in session, so there's never been a better time to get started. Come gain the confidence to protect your little one in the water. Book your classes today.
Register for a Class Today