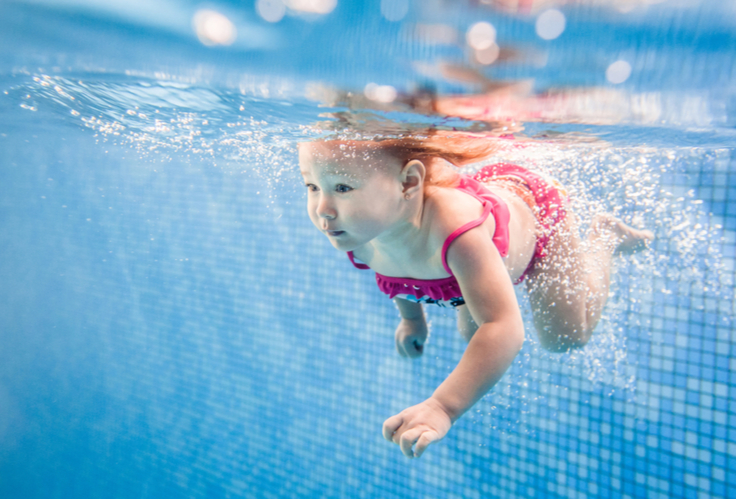 For most parents, one of the biggest benefits of infant swimming lessons is safety. Yet did you know there are more reasons to learn to swim than this lowered risk? The truth is, there are many benefits of learning to swim for children — reaching far beyond the obvious.
WHY SHOULD CHILDREN LEARN TO SWIM — AND KEEP TAKING LESSONS ONCE THEY DO?
From boosted self-esteem to socialization, swimming classes have a lot to offer. Here's a closer look at the benefits of children learning to swim — and what that means for continuing swim lessons:
Enhanced safety around water. Water is everywhere. When your child knows how to swim, it can prevent accidental drowning. Even better, after your child masters the basics, there are always new skills to hone for even greater levels of protection in the water.
Increased confidence. When a child learns a skill, it's an empowering experience — one that helps him or her feel ready to take on other challenges.
Great exercise. As a child, physical activity is important for preventing obesity, building endurance, improving strength and more. Plus, taking swim classes gives your child exercise that can continue in all seasons and ages throughout life.
Better academic performance. Believe it or not, swimming lessons have been linked with stronger academic performance. Whether it's because of the discipline-building habits or the increased confidence of learning something new, the benefits of learning to swim extend even into the classroom.
Fun and socialization. For a child who loves the water, swim classes offer an opportunity to do something enjoyable and befriend other kids who share the same passion.
Stress relief. Kids who already know how to swim will often view swim lessons as a fun activity — one that's mood-enhancing and restorative. Some of the other advantages of swimming, such as boosted confidence and social interaction, can be good for a child's overall mental and emotional health, too.
The bottom line is, swimming is an important life skill not just to survive around the water, but also to reap all kinds of rewards. Signing your new or experienced swimmer up for regular lessons gives him or her an outlet for practicing this ability.
Classes by Little Otter Swim School
Come to Little Otter Swim School to learn more about quality swim lessons in a family-friendly, safe environment, taught by caring teachers. We work with children from 6 months to 12 years and teach basic to competitive levels. Whatever your little one's age or swim level, we're here to make it fun and beneficial to spend regular time in the water.