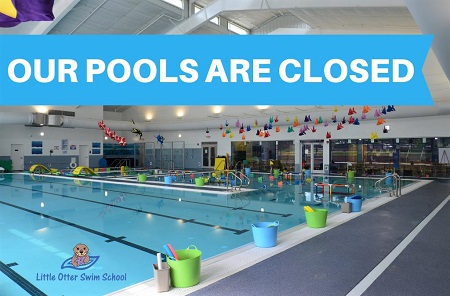 Dear Little Otter Family,
Lory and I have been following the COVID-19 situation. As you know, Governor Cooper has ordered the closure of schools K-12 for at least the next 2 weeks. We are not part of this directive, but because we serve children, we have decided to close Little Otter as well. This will mean we are closed from now until at least March 30th. We will be crediting each of your accounts for the 2 weeks. You will see this when we run our billing in April. If this does not work for you, contact us via email: support@littleotterswim.com — we are not sure how many staff we will have in the building so email will be best.
We did this in part because of the Governor's directive, and also it makes sense as a responsibility to society. If isolation can flatten the curve, then as a society maybe we can stem the tide of this virus.
As a small, family business, this decision is at a cost of tens of thousands of dollars. We will have to pay mortgage and power and all our other bills during this time. We are also paying our staff during this closure. We value them and want to give them stability during these uncertain times.
So everyone, stay safe and stay healthy. We will keep you posted over the next few weeks.
John and Lory Kirk