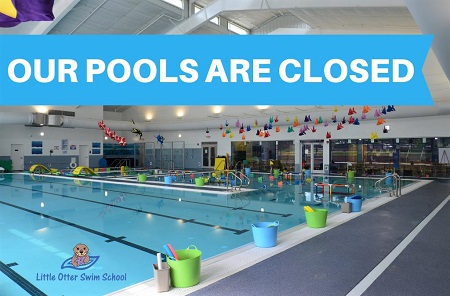 Hi Little Otter families,
Lory and I hope everyone is safe and healthy. We are still paying attention to our government and health authorities. As you have probably heard, Governor Cooper has extended Safer at Home until May 8. Little Otter will be closed at least until that time. We will not be billing your accounts at the beginning of May. Your spots are still safe, and we will alert you when we intend to reopen. We are exploring what we need to do to reopen. We are changing our soap and hand sanitizers to touchless. We will be looking at our building and how to maintain social distancing. Our goal is the same as yours, which is to keep everyone safe.
On the issue of safety, please make sure to supervise your children. Many of us are doing online education and zoom meetings one after the other. It is hard to focus on our meetings and watch our children. The weather is getting warmer so we must be even more vigilant with our children around water. Drownings have already risen in states where temperatures are high, so make sure your pools are secure, look for any other water around your property and neighborhood, and make sure you assess the risks.
Lastly, be assured we will do everything to keep the things you love about Little Otter intact. We did get a PPP loan and have kept all our staff employed. We have been doing online learning and Zoom rooms so we get to see our friends. Our mantra has always been "Love them first, then teach then to swim." We love our Little Otter families and hope we get to see you very soon.
Thanks for your support of Little Otter Swim School,
John and Lory Kirk
Click here for video: https://business.facebook.com/watch/?v=229003391655461