Safe Swimming Saves Lives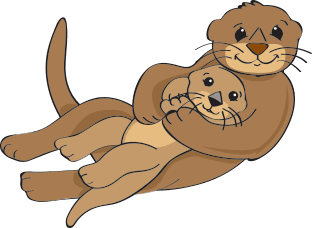 The Little Otter Difference
Providing quality swim lessons in the safest environment isn't our plan – it's our purpose. As a part of this community for more than 15 years, we're family, not franchise. We are dedication to the safety of your children and our teaching program is play-based, so each child can thrive at different stages of their development. Your children will learn life-saving skills and gain confidence in all they do.
Not sure what class is best for your Little Otter?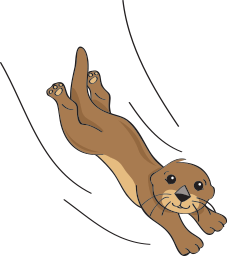 My kids love going to class
⭐️ ⭐️ ⭐️ ⭐️ ⭐️
 ... the instructors are great and help each student with swimming!
Highly Recommended
⭐️ ⭐️ ⭐️ ⭐️ ⭐️
I really like bringing my son to his swim classes. He enjoys the time in the pool. I like that the classes are very interactive and keep him involved for the whole 30 mins. Highly recommended.
I highly recommend them to everyone
⭐️ ⭐️ ⭐️ ⭐️ ⭐️
This has been such a great school for my daughter to continue her swim lessons even through the winter. She loves swimming and thoroughly enjoys her classes and her teachers. We feel like they do a lot of lessons and techniques so the students learn the correct way to swim. The facility is very clean and well organized and the staff is super friendly and happy to help with anything.
The song-based approach is so neat!
⭐️ ⭐️ ⭐️ ⭐️ ⭐️
We love Little Otter, our baby loves his weekly lessons, and the song-based approach is so neat!
We've been going here for the past 5 years!
⭐️ ⭐️ ⭐️ ⭐️ ⭐️
My kids are 11 months and 7 years old. It is great for kids to slowly build skills and socialize with others. My 7-year-old has been jumping in the deep end by himself since he was 3 years old with no problem and that is thanks to Little Otter! For babies, it is a great bonding experience with parents.
We Love Little Otter!
We have been taking our daughter to Little Otter since she was 8 months old. The staff and all of the instructors are absolutely wonderful!
We had the best experience with Little Otter.
My son's teacher was amazing. Not only did he learn to feel comfortable in the water but he gained confidence that he takes outside of the pool! We love Little Otter!!
Now she is a Blazing Barracuda!
My daughter started a year ago and didn't know anything about swimming and now she's a Blazing Barracuda and she absolutely loves coming to her swim class.
The staff is amazing, we just love them ❤️❤️